How to Teach Your Houseplants to Call You on the Phone
By admin on March 4, 2013 at 10:20 am | 0 comments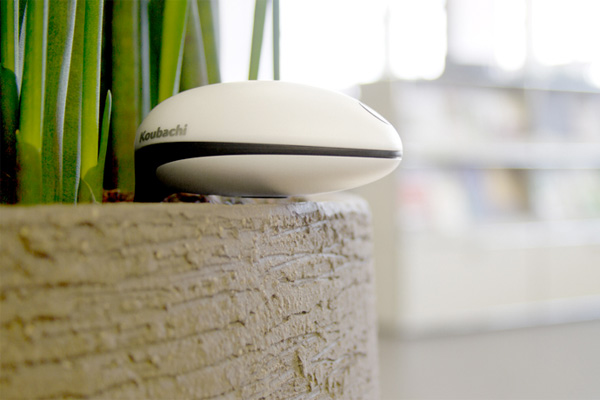 This Koubachi Wi-Fi Plant Sensor tells you what your plants need via your computer or smartphone. All images in this post: Koubachi AG
Healthy houseplants need care: good food, temperate surroundings, and just the right amount of water. But if your houseplants are starving and dehydrated, how are they going to let you know?
They'll call you up. On the phone.
Okay, they can't really talk. But they can communicate via the Koubachi Wi-Fi Plant Sensor, a sleek bubble-headed wand you stick in the soil next to one of your houseplants.
The sensor reads temperature, moisture levels, and light intensity to calculate the immediate needs of your plant, and the info is wirelessly piped to your computer and mobile devices. Now, you can keep an eye on Philly the Philodendron, whenever and wherever.
The battery-powered Wi-Fi Plant Sensor becomes "smarter" as time goes on (we should all be so lucky) as it learns the conditions inside your house, and it'll automatically fine-tune its readings.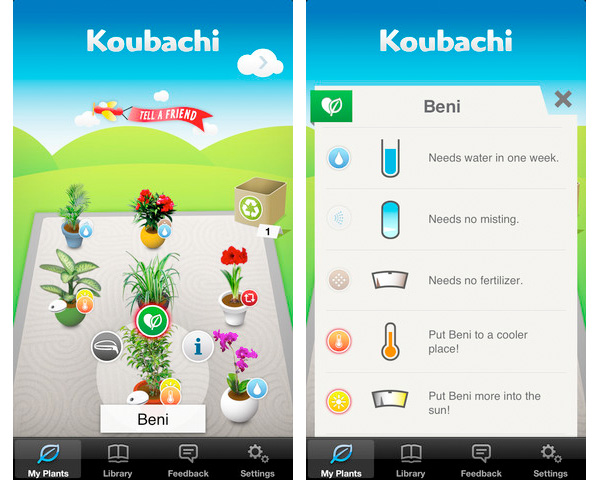 The splash-proof indoor model is $120, plus $48 shipping (from England). The waterproof outdoor version is $161, plus shipping. One Wi-Fi Plant Sensor can monitor room conditions and make recommendations for nearby plants (it's a conference call!), so you don't need a sensor for each pot.
I haven't tried the Wi-Fi Plant Sensor, but I know a bunch of indoor plants that are dying for me to get one. Then I'll be telling people, "I'm sorry, but you'll have to excuse me — I've got to take this call from an anemic spider plant …"