Fannie Decides Mom-and-Pop Real Estate Investors Deserve More Credit
By admin on November 1, 2012 at 1:20 pm | 0 comments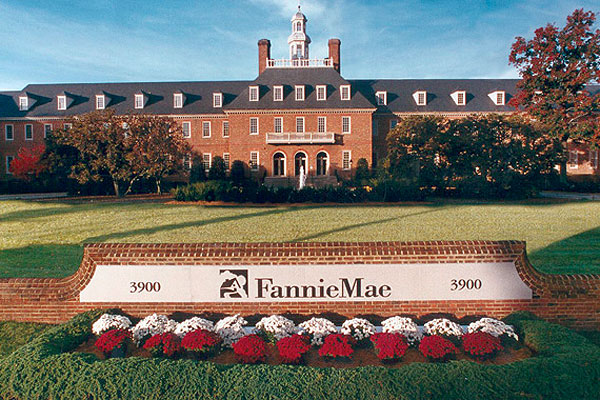 If your strategy is to buy and rent property as an investment, Fannie Mae has a few thousand homes they'd like to sell you.
Fannie Mae now allows small investors to buy as many as 20 properties — as long as 10 of them are foreclosures. Image: Fannie Mae
Small-time real estate investors — those of us who own roughly 20 or fewer rental properties — finally got invited to the housing recovery party last month when federal mortgage guarantor Fannie Mae altered a rule that had previously limited mom-and-pop investors to 10 loans.
As of Oct. 1, 2012, you can have up to 20 Fannie Mae-guaranteed loans. But there's a catch: You have to use loans 11 to 20 to buy a foreclosed Fannie Mae home.
Freddie Mac, the other giant government-sponsored mortgage guaranty company, doesn't come close to offering a deal like that. It won't guarantee a loan for small investors with more than four properties.
Twenty probably seems like a lot of loans if you're a typical American real estate investor who only owns the home he lives in. But for small-time real estate investors like me who own more than one rental home, but not as many as Donald Trump, 10 loans isn't that many mortgages.
My strategy has been to buy, renovate, and rent one home a year as a way to fund my retirement. Under the old rules, I'd run out of funding for properties in 10 years. Even with a history of making every payment on time, a stellar credit rating, and solid reserves, once I hit the 10-loan cap, I was no longer qualified to get a Fannie Mae-guaranteed loan.
Ironically, it didn't matter whether I had 10 loans for $25,000 each or 10 loans for $250,000 each. It was the absolute number of mortgages I had — including owner-financed mortgages and mortgages Fannie Mae didn't even guarantee — that counted.
Before the housing market collapse, there were private lenders who made loans without federal guarantees to real estate investors. Those lenders fled the market two years ago when the going got rough. Only Fannie Mae and Freddie Mac remained in the mortgage market.
There I was, a mini-real estate mogul who knows how to find good tenants, keep the neighbors happy, and renovate properties, effectively locked out of the mortgage market — until Fannie Mae changed the rule last month.
There are a ton of fixer-upper homes in markets heavily hit by the foreclosure crisis. Vacant houses abound in some markets, abandoned by financially troubled home owners who didn't have a dime to spend on maintenance or repairs. Those properties represent a source of future financial security to everyday Americans who want to build wealth through real estate. The NATIONAL ASSOCIATION OF REALTORS® sees small investors as a resource that can help the real estate market by purchasing and renovating foreclosed homes. That's why NAR asked both mortgage giants to lift the mortgage cap.
So thank you, Fannie Mae, for finding a way to sell foreclosed homes to mom-and-pop investors. Now Freddie Mac, can you please do the same?